Arts & Culture
Greenwood County's unique mix of events and attractions make us a one-of-a-kind place to visit. From art exhibits to BBQ cook-offs, free concerts to theatrical performances, we can fill your fun calendar. We invite you to experience our award-winning state festivals, like the SC Festival of Flowers and the SC Festival of Discovery. Come any time of year to tour a Revolutionary War battlefield then hop and dine amid the tree-lined streets in a community that is always growing something new for you to enjoy.
Uptown Greenwood features a wide variety of entertainment opportunities including art galleries, plays, musical performances, local specialty stores, and unique local restaurant options.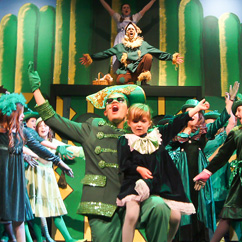 Greenwood Community Theatre
The newly renovated 300-seat Greenwood Community Theatre offers year-round entertainment for the entire family. Located in the historic State Theater building, which originally opened to the public as a movie house in 1934, the Theatre stages top notch shows that compete largely with those of large regional theater companies.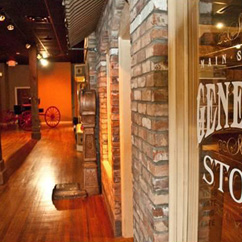 The Museum
Twice recognized as the SC Tourist Attraction of the Year in its category, The Museum hosts a wide variety of interactive exhibits highlighting regional history, natural history, and local art and culture. As part of The Museum, the Railroad Historical Center exhibits an old steam locomotive and other railroad rolling stock dating back to the 18th century.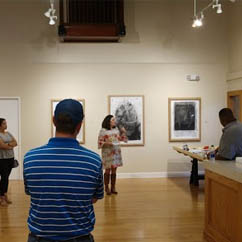 The Arts Center
Founded by The Arts Council of Greenwood County, The Arts Center is located in the historic 1911 Federal Building and showcases local and regional art exhibits in the beautifully renovated gallery. Arts education programs including summer art camps are held in one of three classroom spaces, and the Greenwood Performing Arts provides professional, artistic performances to the Lakelands area for audiences of all ages. The gallery, reception hall, and conference room host many public events and are available for private rental functions.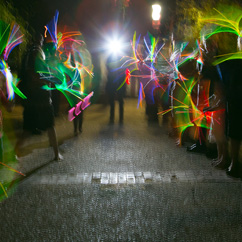 Festivals
Celebrate a summer family tradition in Greenwood with the South Carolina Festival of Flowers held annually in June and the award winning South Carolina Festival of Discovery which takes place the second weekend in July.  These festivals feature fun for the entire family and have garnered "Top 20 Event" status from the Southeastern Tourism Society which recognizes these events as top destination festivals in the Southeast.