From military grade textiles to high-performance resins and fibers, Greenwood, South Carolina has a long history in advanced materials manufacturing. World renowned companies and a skilled and experienced workforce build the foundation for innovative companies to develop and use the next generation of manufacturing technologies.

Ascend Performance Materials: Ascend Performance Materials is a premium provider of high-quality chemicals, fibers, and plastics. They are a global leader in the production of Nylon 6,6.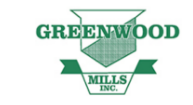 Greenwood Mills: Throughout many changes in the American textile industry, Greenwood Mills has always stayed one step ahead – of market forces, of new technologies, and of process innovations. Thanks to the leadership and steady hand of the Self Family, Greenwood Mills continues to be an industry leader and a pillar of its community. At the onset of American involvement in World War II, Greenwood Mills becomes the only mill capable of producing military-grade poplin. This defining moment would establish a trusted relationship with the United States Armed Forces that continues to this day.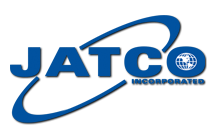 Jatco: Jatco is a global plastic molding and manufacturing partner. Multi-shot tools, stack molds, in-mold decorating, clean room, and electronic presses are all part of Jatco's cutting-edge technology offerings.

Teijin Ltd. Teijin, a Japanese chemical, pharmaceutical, and information technology company, will be constructing a state-of-the-art manufacturing facility in Greenwood County. Creating 220 new jobs, the project is expected to bring $600 million in new capital investment to Greenwood County – the largest initial capital investment by a company in the county's history.