Greenwood, South Carolina became home to its first food processing industry in 1920, when Carolina Pride began offering packaged meat products. In 2007, Diana Pet Food –a pet food palatability company–opened their headquarters in Greenwood and has experienced successful growth and expansion since then. As acknowledgment for part of that success, Greenwood received the Award of Excellence in Food Processing by Expansion Solutions magazine in 2015. No matter what your final product is, Greenwood has the workforce and infrastructure in place to make sure your processing facility is a success.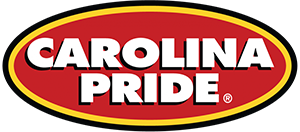 Carolina Pride: Carolina Pride is an American and family owned company providing pork products for your family since 1920. Whether it's utilizing the choicest cuts of meats, the finest spices, and ingredients, or honing our natural processes, you'll taste the dedication and passion that goes into making Carolina Pride the premier pork producer in the Southeast.

Diana Pet Food: Diana Pet Food develops innovative solutions for pet food manufacturers, intended to improve the palatability of food and the well-being of dogs and cats. With a profound knowledge of animal food preferences, they can offer a wide variety of flavor enhancers for dry foods, moist foods, and treats. Their range includes liquid and powder appetence factors, used as coatings or for inclusion within the food. With the strength of this wide-ranging expertise behind it, Diana Pet Food is the world number one for pet food appetence factors.