Educational opportunities are easily accessible in Greenwood, with three fully accredited school districts, five private schools and two colleges which provide a wide range of educational opportunities. VisionGreenwood, as well as many other community and philanthropic organizations, continually support the pursuit of adult education and the training that sets our workforce apart from the ordinary.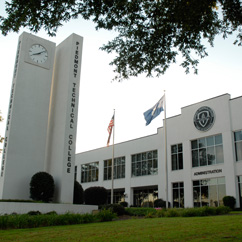 Piedmont Technical College
Founded in 1966 and accredited by the Southern Association of Colleges and Schools, Piedmont Technical College is a comprehensive two-year college offering university-level education and hands-on career training. Whether you know exactly what you want in life, or if you're still searching for your place in the world, with more than 80 academic programs, and with transfer opportunities to over 40 college and universities throughout South Carolina, PTC has a program that's right for you.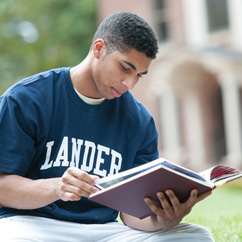 Lander University
Lander University is a coeducational, state-assisted, comprehensive, regional, four-year university in Greenwood. Lander provides exceptional educational opportunities within its traditional liberal arts and science programs, and its professional programs in business, education, and nursing. In addition, Lander has invested in signature academic programs in fields that are emerging and in high demand – from exercise science and cyber security to financial services and teaching – ensuring Lander graduates are prepared to meet the needs of an evolving workforce.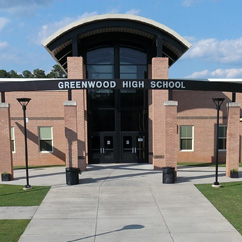 K-12 Programs
Greenwood County offers three public school districts (50, 51 and 52) with the goal of developing productive lifelong learners by creating a positive school climate with innovative educational experiences. Greenwood District 50, the largest district offers schools of choice. Three private schools which offer K–12 instruction — Palmetto Christian Academy, Cambridge Academy, and Greenwood Christian School, share the Greenwood County School Districts' objectives — with outstanding reputations based on academic excellence and the accomplishments of their students and alumni.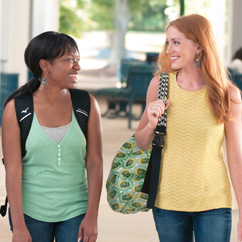 The Greenwood Promise
The Greenwood Promise is a placed-based last-dollar scholarship program. Its mission is to provide a tuition-free path to ensure all Greenwood County students obtain the postsecondary education needed to develop a highly-skilled workforce, improve overall quality of life, and increase economic vitality. Initial Promise awards will begin with the SPRING high school graduation class of 2017. Because the Promise is funded by private and public donations, implementation will be in three phases as funding allows. For more information about The Greenwood Promise, contact Katie Davenport at (864) 889-0317 or click here.